Home Privacy Trees Ornamental Trees Photo Gallery Farm Video Care of Your Trees

Free Estimates & Planting Research Directions & Hours About Us/Contact Us

Studies: Trees Add Value to Property

TREE TERMINOLOGY:
Primer for the Uninitiated


Taken from "Gardening," a publication of the
American Nursery & Landscape Association

If you thought all trees were created equal, read this article before heading to the nursery. How a tree starts out determines how fast it will grow, how much care it will need and what the final result will be.

Balled and burlapped
Typically, "b and b" trees are grown in the ground versus a container. Once trees are removed from the ground, their root ball is wrapped in burlap and prepared for sale. Consumers usually have a wider range of material when choosing balled and burlapped trees. They tend to be larger and can be planted at any time.

Container stock
As the name implies, some trees are grown in containers. From an industry standpoint, container trees offer an advantage because soil mixes are lighter than native soils. This makes them easier to ship. Home gardeners should know that container trees demand more water initially than trees grown in native soil. Container stock has been babied, so it takes extra care to establish.

Bare root
A mere slip of a tree, bare root material has a very limited planting time and must be handled (harvested, shipped, planted) during dormancy. Be careful where you purchase bare root trees. Bargains aren't always the best value in terms of quality. Bare roots are a perishable commodity - get them in the ground as soon as possible.

Dormancy
Trees that drop their leaves in fall and leaf out again in spring are known as deciduous. Dormancy is that period of winter rest where very little plant activity takes place. Dormancy is thus a good time to purchase, transplant or prune trees.

Caliper
A tree's diameter is known as its caliper and is measured at either six or twelve inches from the ground, depending on the size of the tree. Calipers give the industry a standard method of measuring nursery stock. They help us determine the size and weight of the root ball.

The type of tree you select depends a lot on how long you plan to remain in your home. If you're going to move within five years, purchase a fast-growing tree and plant it in a high visibility area. That way, you'll get the most impact for your dollar. If you want to shade out summer sun but need winter warmth, select a deciduous tree. Evergreens add color to winter landscapes and serve as windbreaks if situated properly.

Most tree deaths are water related - they either get too much irrigation or not enough. Understanding water requirements is essential to successfully establishing a tree. Nursery professionals can teach you how to "read your tree" for signs of water loss or other stressful health conditions.

Proper tree selection, planting and care takes some effort, but the rewards are worth it. Trees help homeowners by reducing air conditioning costs, beautifying landscapes, increasing property value and lessening bothersome noise. They help the environment by controlling erosion, cleaning the air and by providing wildlife habitat. So plant a tree. The landscape and the environment will be better for it.
(Taken from the Fall/Winter 2001 issue)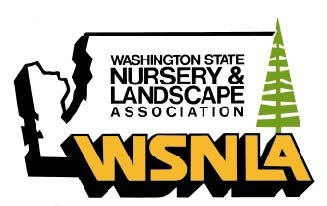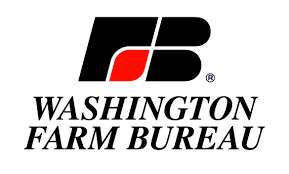 Serving Washington State Since 1995
13510 Old Snohomish-Monroe Road
Snohomish, WA 98290
(425) 343-2650
(425) 953-5780 fax
Sales by "Appointment Only", please
Privacy Trees Ornamental & Landscape Trees Photo Gallery Care of Your Trees
Delivery & Planting Directions & Hours About Us/Contact Us
Website User Agreement Site Map
Copyright 2018/2019, NurseryTrees.com, LLC