"Growing Online"tm
Nurseries & Garden Centers*
in
Delaware
Alphabetical by City
Bear
Delaware Lawn & Tree Svc
1756 Bear Corbitt Rd
302-834-7406
Bear
L & F Landscaping Nursery Inc
3482 Wrangle Hill Rd
302-733-0559
Bear
Peterson's Market
1714 Pulaski Hwy
302-834-2424
Bear
Summit Bridge Garden Center
3918 Red Lion Rd
302-836-0800
Bridgeville
Nanticoke Nursery
20478 Atlanta Rd
302-337-8202
Clayton
Forest View Nursery www.Forestviewnursery.com
1313 Blackbird Forest Rd
302-653-7757
Delmar
Sunnyside Greenhouses
302-846-0652
Dover
Alexander's Lawn & Garden
890 New Burton Rd
302-674-1610
Dover
All Seasons Nursery & Garden
1325 S Governors Ave
302-734-2060
Dover
Eden Hill Farm
836 W North St
302-734-0456
Dover
Joseph Wick Nurseries LTD
5151 Forrest Ave.
302-730-9070
List Continued Below
---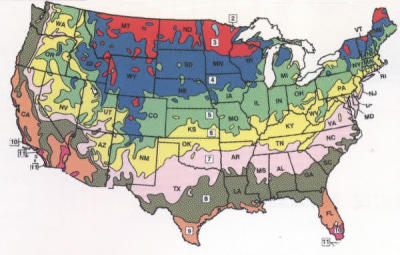 Visit our Glossary, Articles & Further Information Page to assist you with your research.
Web Site User Agreement Add Your Nursery or Garden Center
---
Frankford
Birdsong Gardens
RR 2 Box 195
302-537-9680
Georgetown
Greenway Farms Inc
13404 Seashore Hwy
302-337-0119
Greenwood
Elmer's Market
RR 1 Box 92
302-349-4428
Harrington
Cerillo's Nursery
19381 S Dupont Hwy
302-398-0148
Hockessin
Farm Meadows Nursery
Limestone & Little Baltimore
302-239-7719
Hockessin
Gateway Garden Center Inc www.Gatewaygardens.com
1170 Old Lancaster Pike
302-239-2727
Hockessin
Richardson's Floral Center
Yorklyn Rd
302-239-2699
Lincoln
Shelburne CO
Road 224
302-424-4640
Middletown
Best Garden Center
5097 Summit Bridge Rd
302-378-1231
Middletown
Huber's Nurseries & Garden Center
2424 N Dupont Pkwy
302-378-8402
Middletown
Locust Grove Farm & Garden Center
302-376-0849
Middletown
Logullo's Country Market
5261 Summit Bridge Rd
302-378-3620
Milford
Eastern Ornamentals
24675 Bakerfield Rd
302-684-8733
Millsboro
East Coast Perennials
RR 8
302-945-5853
Millsboro
Frank J Smith Nursery
200 Delaware Ave
302-934-6622
Millsboro
Inner Peace
2 Chestnut Dr
302-541-8444
Millsboro
Pear Tree Farms Inc
Zoar Georgetown Rd
302-934-9127
Millville
Lord's Landscaping Inc
315 Atlantic Ave
302-539-6119
Milton
Beach Plum Gardens & Nursery
30045 Eagles Crest Rd #1
302-645-2170
Milton
Shady Oak Farm
RR 2 Box 259A
302-856-7178
New Castle
Leon's Garden World
137 S Dupont Hwy
302-325-2440
New Castle
Rosehill Plantery
3068 New Castle Ave
302-658-1073
Newark
Aggs Inc
830 Hasting CT
302-836-3608
Newark
Leon's Garden World
1115 Elkton Rd #A
302-366-0737
Newark
Orzada Landscaping Inc
1463 Otts Chapel Rd
302-266-7299
Newark
Richardson's Aquatic Center
1912 Kirkwood Hwy
302-369-8990
Newark
Richardson's Floral Center
1918 Kirkwood Hwy
302-737-1073
Newark
Richardson's Floral Center
2738 Pulaski Hwy
302-836-9898
---
*A Nationwide Directory of local nurseries, by city, including names, addresses and phone numbers. NurseryTrees.com, LLC makes no representation of the accuracy or completeness of theinformation, or the quality or abilities of any business listed. As with any purchase, you should check out the business with the Better Business Bureau, references, and other sources.
Web Site User Agreement Add Your Nursery or Garden Center
---
Rehoboth Beach
Martin's Garden Center Inc
RR 1 Box 316A
302-227-3449
Selbyville
Broken Pine Nursery & Garden
County Road 390
302-436-8331
Selbyville
Buds & Blooms
RR 1 Box 52A
302-436-4856
Selbyville
Burpee CO
Hoosier Ave
302-436-8277
Selbyville
Flower Haven
302-436-7482
Smyrna
Ronny's Garden World www.Ronnys.com
5580 Dupont Pkwy
302-653-6288
Smyrna
Tree Reflections
879 Black Diamond Rd
302-659-3130
Wilmington
Always the Garden www.Alwaysthegarden.com
1215 Philadelphia Pike
302-798-6030
Wilmington
Festival of Trees
3515 Silverside Rd
302-479-2593
Wilmington
Garden Valley Nursery
1700 Rocky Run Pkwy
302-478-0700
Wilmington
Old Country Gardens
414 Wilson Rd
302-652-3317
Add Your Nursery or Garden Center
Home "Instant Privacy" Trees Ornamental & Landscape Trees "Overstock Sale" Pages
Tree Removal & Transplanting Photo Gallery Resources About Us
(c) 2005, NurseryTrees.com, LLC. All rights reserved. List may not be reproduced in whole or in part without permission.